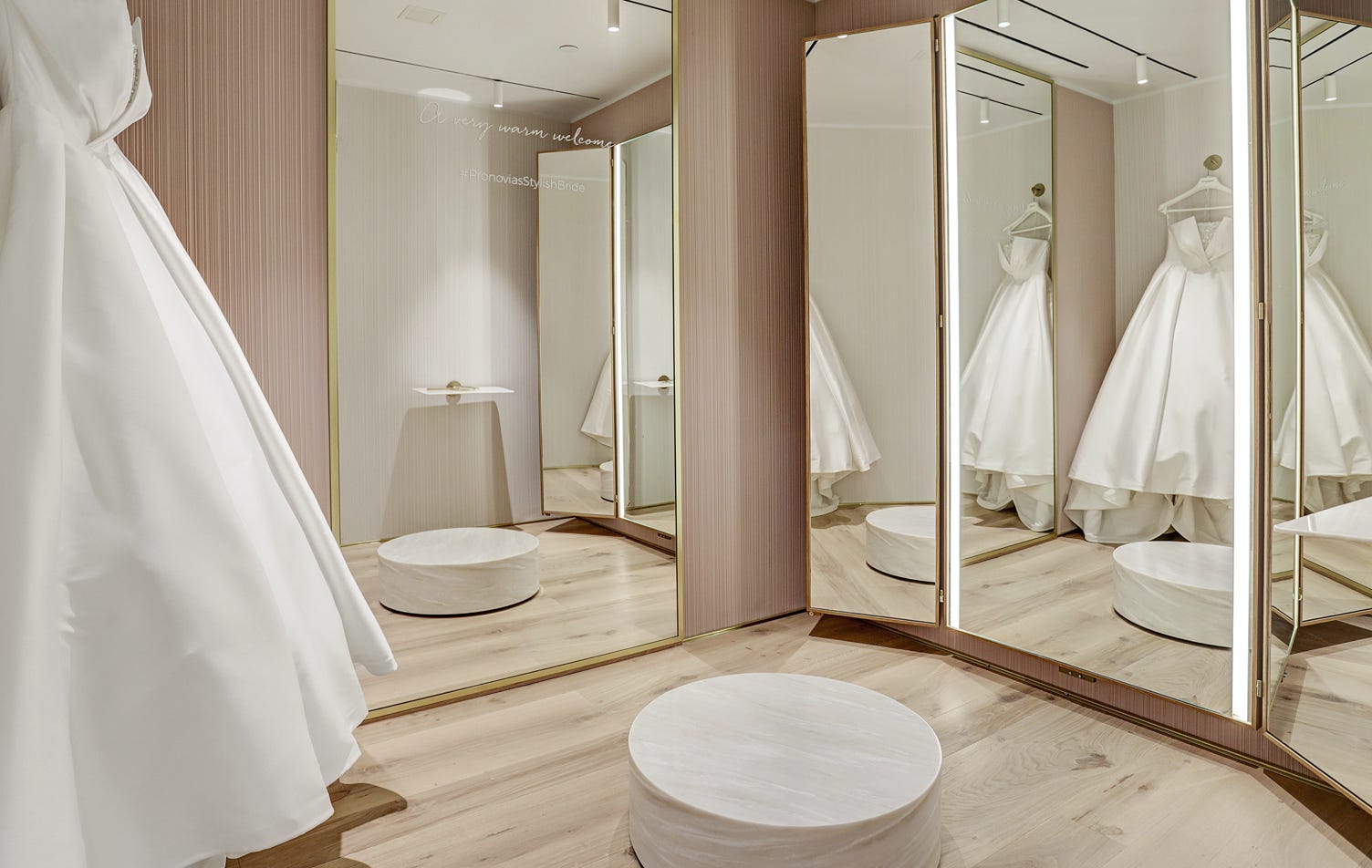 What You Need To Do After You Have Found Your Dream Dress
Congratulations! You have finally found your wedding dress! You should give yourself a pat on the back, as choosing that one-in-million dress takes time, patience and tenacity.
By all means, breathe a bit sight of relief, but don't forget there are a few more things to do before you can take your new wedding gown home and store it safely away for your dream day.
The Perfect Fit
Rare is the dress that doesn't need at least a few alterations to create the perfect fit. It could be as straightforward as altering the hem length, or it may need more complicated bodice, neckline and sleeve adjustments.
Whatever alterations you need, order them the moment you buy your dress, as they can take some time.
All specialist bridal shops provide alteration services, and even if you have a trusted dressmaker we strongly suggest using specialist bridal seamstresses, as they are most used to working with the delicate fabrics and laces of nuptial couture.
At this point, you may also want to ask about adjustments you can make to your dress after your wedding. For example, removing the train from our best-selling CANTUA mermaid gown will convert it to a glamorous party dress that will last a lifetime.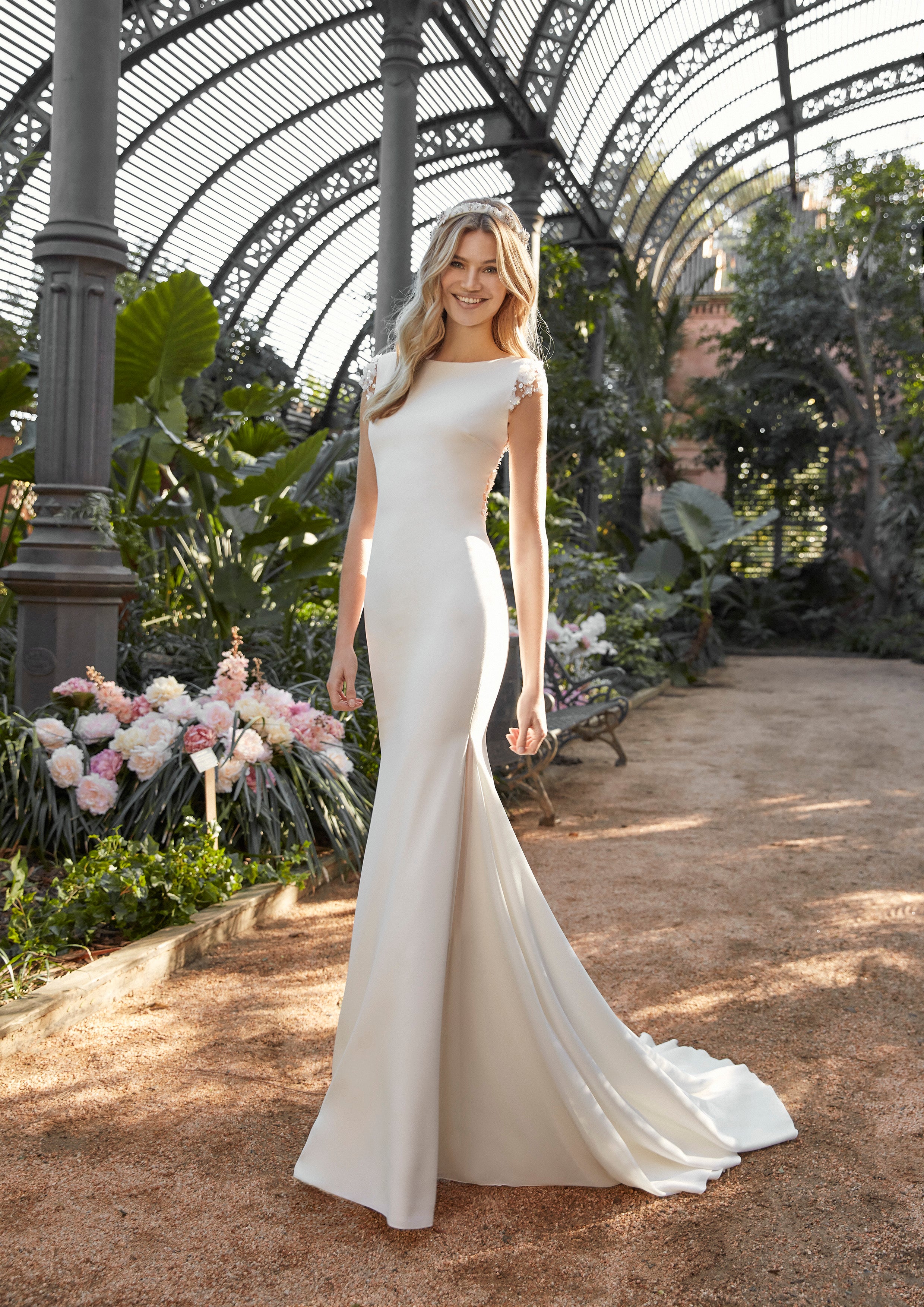 Top-to-Toes That Make All The Difference
Most wedding dresses require two fittings to get the fit perfect. The first one will get the basic right. The second one is when you need to do the final tweaking.
On your second fitting, make sure you come to with two items – your wedding shoes and your undergarments.
Shoes, because you want to make sure you're the hem length of you dress is 100% trip proof. While in the shop, practice walking (and hey, why not? Dancing!) in your new heels with your wedding dress on so your bridal can pin it up to its definitive length.
More and more wedding dresses come with enhanced, inbuilt shapewear. That said, most of us need a little extra support – so make sure you bring your nude-colored, seam-free undergarments to the first fitting. This is particularly important for dresses like ALLMAN, with its deep, corset neckline, and illusion backs as seen in the WONG dress.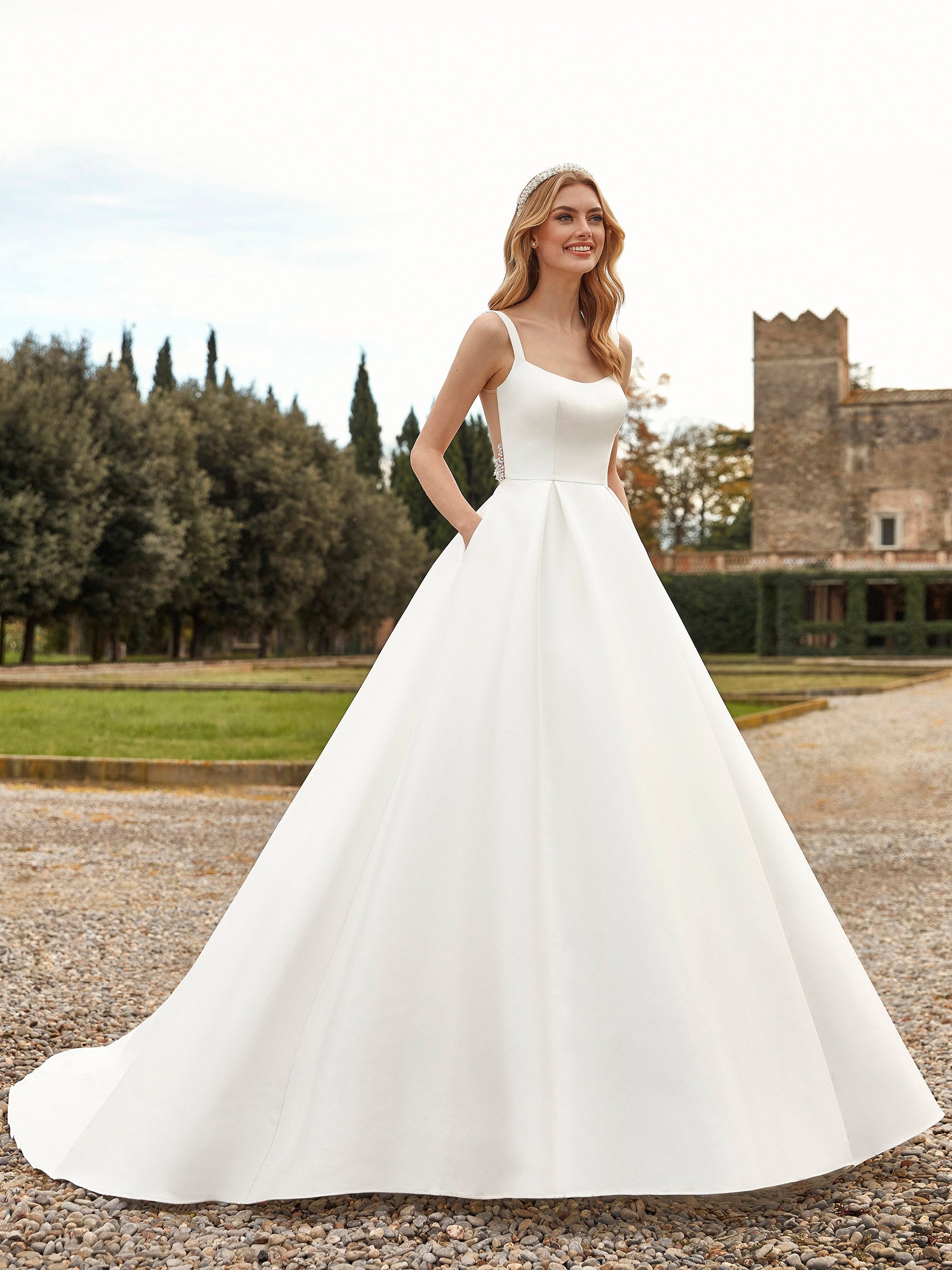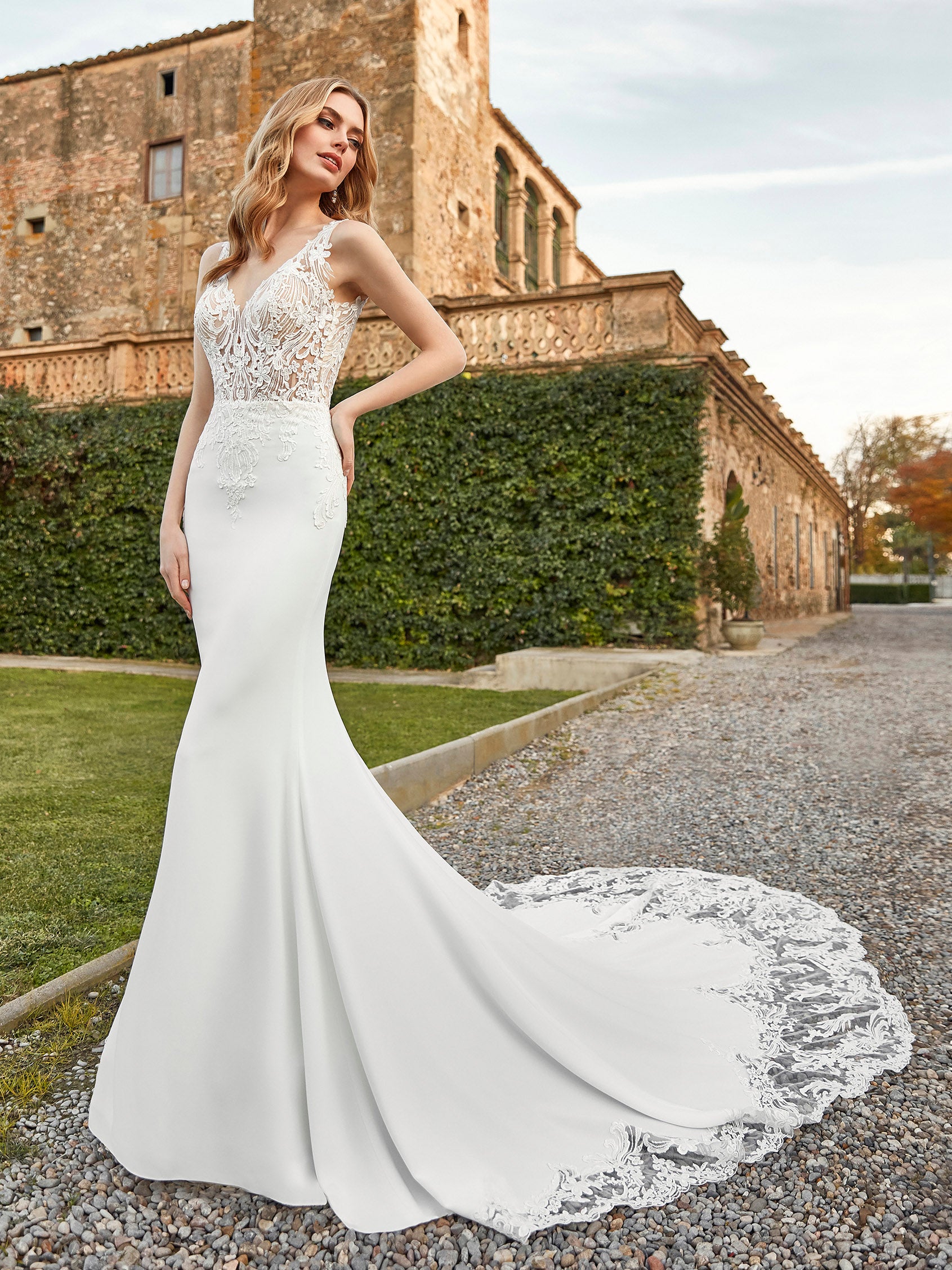 The Final Touches
While it's never to early to start thinking about creating your total wedding look, you should definitely not leave these vital decisions until after you have taken your dress home. Specialist bridal shops have the best selections of divine hair accents, jewelry and of course veils, so choose them while you have a chance to see them with your dress on.
The more minimalist your dress – a style that is trending – the more room you have to play.
For clean crepe minimalist wedding gowns with sparkly illusion gowns like PEPPARD, a long light veil lightly scattered with sequins or beads would look superb. Or glam up a more conservative look such as MELO with drop chandelier earrings and matching diamanté hair accent.
Browse the full range of House Of San Patrick bridal accessories for inspiration, and stay one step ahead of your wedding dress countdown!