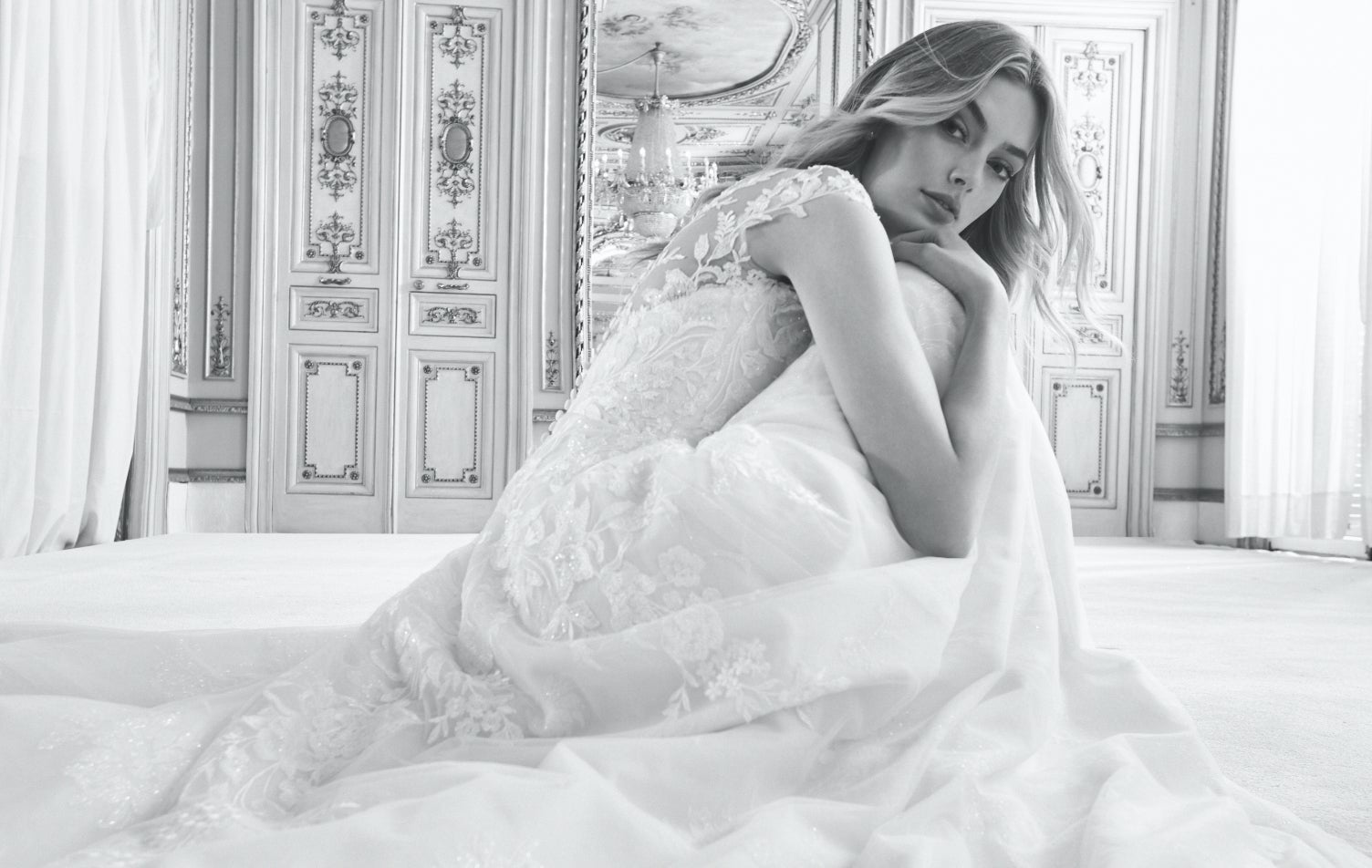 New Uses For Old Wedding Dresses
Your honeymoon is over, but your old wedding dress is still hanging on the back of your bedroom door.
Maybe it's time to move on?
From wedding dress alterations to resale, here's what you can do with your old wedding dress.
Sell It. Then buy yourself something nice.
When thinking about uses for old wedding dresses, probably the first thing that springs to mind is to sell it.
With the demand for vintage and pre-loved reaching a pinnacle, there are lots of opportunities to sell your old wedding dress, either on or off-line.
Check out local stores for pre-loved clothing, which mostly sell on a commission basis. If you choose to sell it on-line, make sure you photograph it properly, in the right light and on a real model.
When it's sold, use the funds for something romantic for you and your partner, such as a lavish dinner or weekend away.
Wear It To Your Wedding Anniversary
You may have noticed a few celebrities doing this lately. If you are celebrating in a restaurant, it may not be suitable, but for a party or an outdoor celebration, why not?
Pull your old wedding dress out a few weeks beforehand; it's likely to need altering as the years wear on!
Keep It In The Family
Safekeeping your wedding dress for your daughter or even granddaughter is a wonderful idea. But make sure you do it properly.
Firstly, have it professionally cleaned, as stains and marks, even small ones, will only get worse as the years go by, and possibly permanently damage the delicate fabric.
Then choose a pretty box or cloth garment bag (not plastic). Carefully Pack your beloved wedding gown between sheets of white, acid-free tissue paper and store it in a dark place free from humidity.
For prosperity, throw in a few wedding photos of yourself, a detail that will delight and surprise one day in the future.
Make It A Work Of Art
Textile art has been around forever. Ask your local framer what he or she can do.
Possibilities include using the hem of your dress as a border for wedding photos, or placing a particularly lovely piece of lace or embroidery in a window box frame, perhaps together with some dried flowers from your wedding bouquet.
Make it into a child's dress
One of the most common old wedding dress alterations is transforming the gown into a child's dress, perhaps for communion or a special birthday.
Does your daughter/niece/young cousin have a special event coming up? Transforming your old wedding dress into a child's party dress for her will score lots of brownie points.
With plenty of fabric to play with, your dressmaker (or even yourself) can easily make a simple party dress for a child.
What little girl wouldn't love to wear 'mummy's wedding dress,' and show off to her friends?
Wear It To A Party!
Have you been invited to an all-white summer party?
Then save your money for a designer bag and get your old wedding dress altered. If you got married in a Boho style dress, the right accessories and bling will transform it into a flowing party look. For other styles, consider cutting off the train or even making the dress shorter.
White is the easiest color to change with dying processes, but not all fabrics will work. (Natural fibers are best.)
Rather than trying it yourself, we suggest taking it to a professional for advice.
Donate it and spread the love!
From thrifts stores to charity auctions, there are many ways to spread joy and the life of your wedding dress for a good cause.
Pronovias partners with Brides Do Good, a UK-based non-profit that empowers young girls with greater access to education.
Simply return your used wedding dress to any Pronovias store. Once it is sold by Brides Do Good, we match the sales price, so your donation is doubled.
Find out more about the great work done by Brides Do Good.
Top Tip: Whichever option you choose, we strongly suggest first having your old wedding dress cleaned – either professionally, or by spotting any stains and marks yourself with mild soap and warm water or solvent, depending on the fabric.