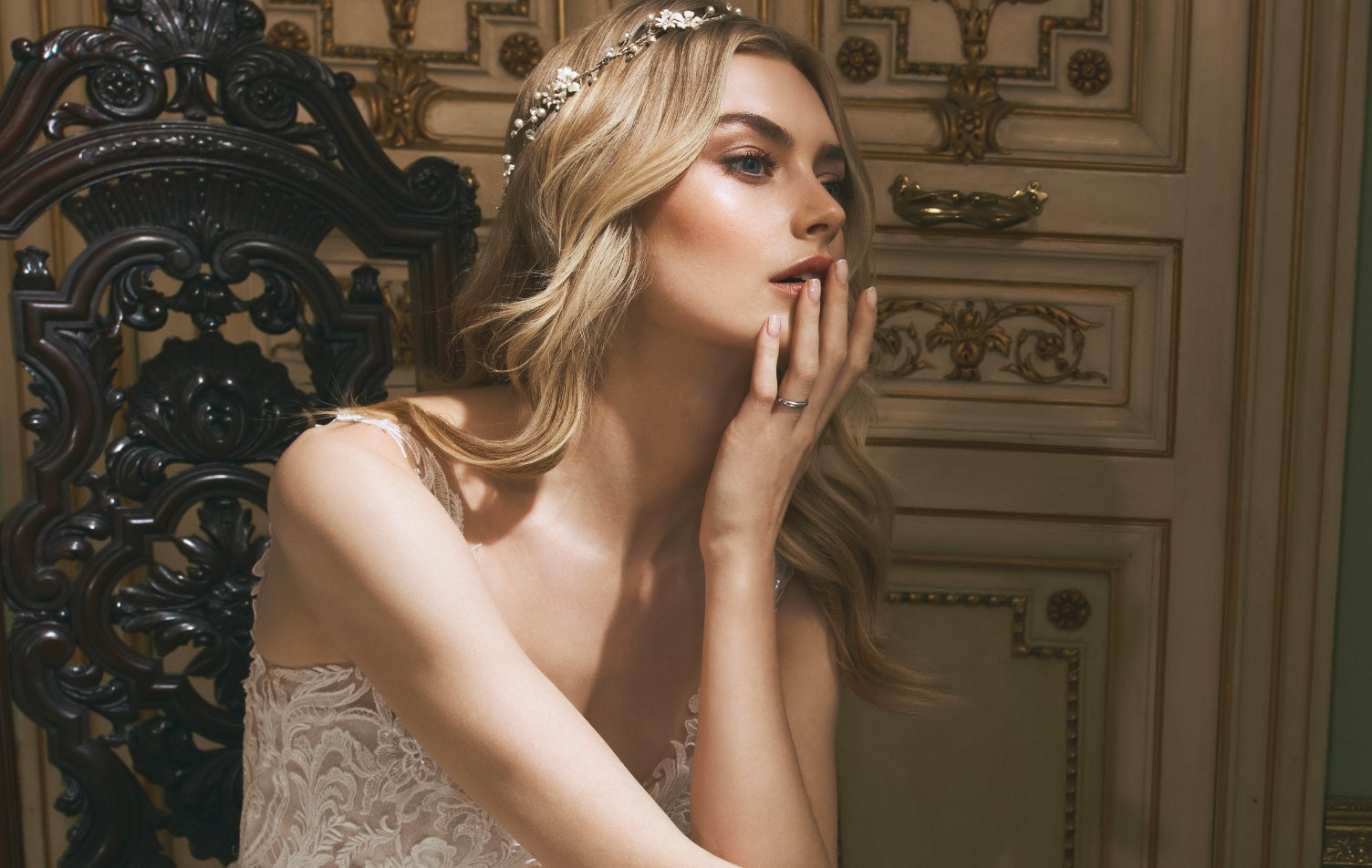 The Wedding Rings
The wearing of wedding rings goes back to ancient Rome, and like many nuptial rituals its meaning is not as romantic as we would like to think! It was Christianity that first pushed the concept of equitable marriage; In the Book of Common Prayer (1549) the words 'with this ring I thee wed' are followed by 'this gold and silver I give thee,' – at which point the groom was expected to hand over a purse full of gold and silver coins!
These days, and perhaps because there is so much focus on the bride throughout the wedding day, shared ring ceremonies have become more and more popular.
There is lots of scope for personalizing wedding bands to make them a unique expression of your love. A carry over from the Renaissance era when 'poesy' wedding rings were all the rage, you can get them engraved with short love poems and sentiments. 'Smart' wedding rings act like a smart watch, allowing bride and groom to intelligently monitor their environments and share the information with each other. At the other end of the spectrum, some modern couples opt for 'tattoo' wedding rings and ink their third finger – believed to contain the vein that runs directly to the heart - with each other's names, a symbol or a romantic secret sign!
The Bouquet Toss
We have all seen enough romantic comedies to know that towards the end of the ceremony or reception, the bride turns her back to her single, female guests and throws her bouquet over her shoulder. The one that catches it is the 'next' to be married, or so tradition tells us.
This ritual goes way back to the 1800s, when marriage was for many women a way out of poverty and a ticket to social mobility. Unmarried woman attending the ceremony would attempt to take home a snippet of the brides wedding dress or bouquet, as it was believed it would bestow them with the same sort of luck.
These days, the tossing of the bouquet is more about the bride putting female guests in the spotlight. You might like to update the tradition though with some clever twists; separate the flowers in the bouquet so that more people get a chance at 'catching' her 'luck'. And include men too! We can all use some good fortune when it comes to finding our soul mate.
Throwing Rice At Weddings
Here's another wedding ritual we can thank the Romans for, though back then it could have been lentils or wheat, as the Romans believed all grains signified fertility and prosperity.
These days rice is rarely used, and confetti (which evolved from the Italian tradition of throwing colored sweets at the nuptials) is increasingly frowned upon because it can take forever to clean up.
Throwing something at the newly weds is a way of expressing jubilation immediately after the ceremony. Where confetti and rice are not allowed, rose petals and bubbles provide a lovely, and more benign, alternative.
The Wedding Vows
Wedding vows are by no means universal, though most traditional religious ceremonies include an act of mutual, spoken consent between bride and groom. In civil wedding services, the marriage celebrant generally orates some words based on previous conversations between the bride and groom, before ending with the declaration that makes the union legal and binding.
More and more couples are choosing to write their own wedding vows. It's a process that will take time, rewrites, and practicing out loud (yes loud) to get them right. We certainly suggest creating the first draft together, when you can both decide on the tone (Serious? Irreverent? A bit of both?) and structure. Think about WHY you fell in love with each other, and take it from there. Also remember vows are just that, so your speech should have some 'to have and to hold' type commitments that will mark the beginning of your new life together.