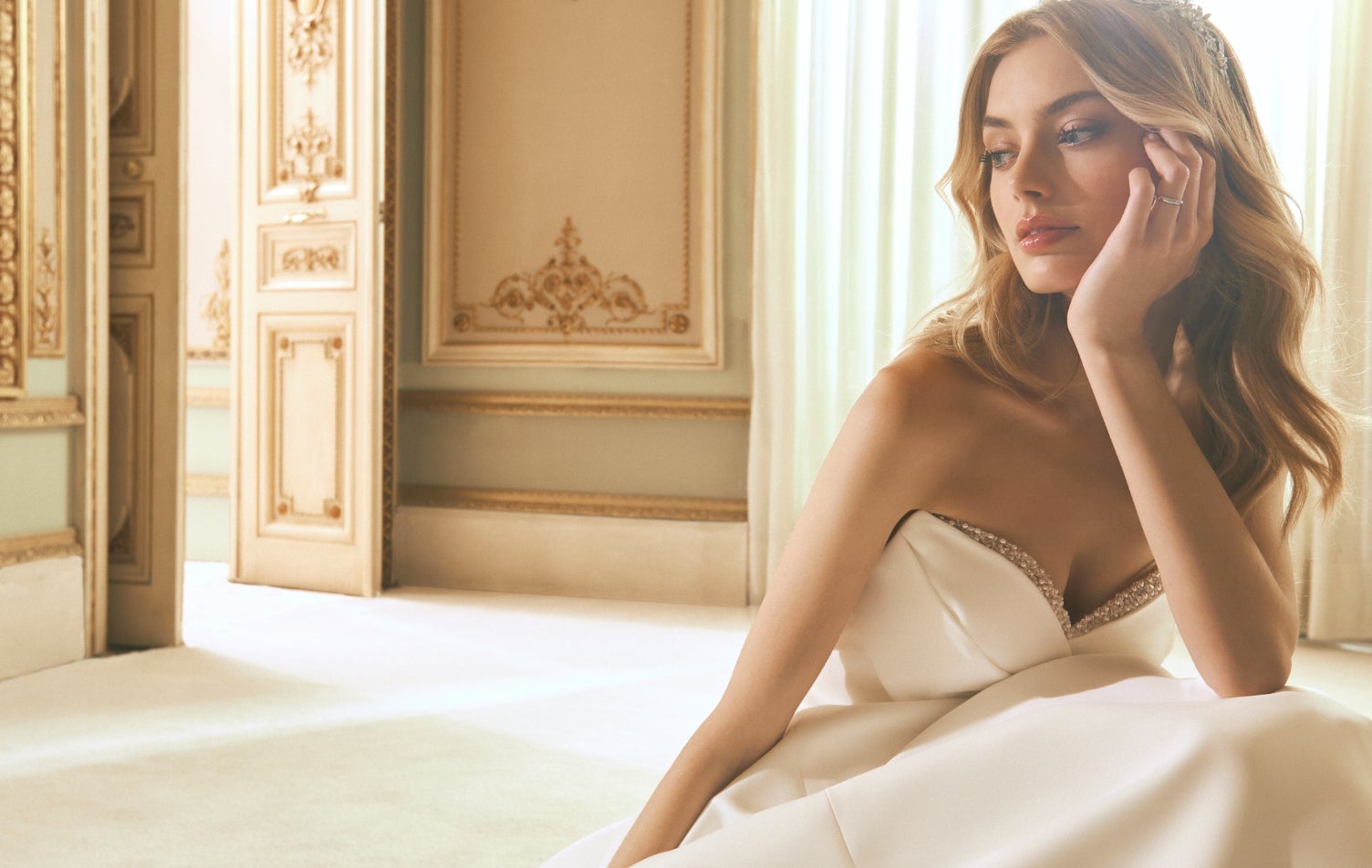 Happy ever afters never go out of style. Laura Giurgiu, the lead designer for House of St.Patrick, took inspiration from the modern cinematic versions of classic fairytales for the new collections for 2022.
Here she takes us behind the story and the trends of each collection, and reveals her favorite dresses.
Are you ready to be entranced?
The House of St. Patrick. 'A Tale of True Love.'
For the mainline collection, Laura was inspired by the film 'Beauty and the Beast' starring Emma Watson. Its rich baroque and updated classic feel aligned perfectly with Laura's ambition for the collection; to draw on House of St. Patrick's heritage and interpret in a modern way.
Playful new necklines, detachable trains and capes, and trendy champagne and pink colors adorn divine gowns for fashionably modern brides with a love of tradition.
'A Tale of True Love' Designer's Picks

WATSON. "This is one of my favorite dresses because it will surprise you. It's very simplistic and minimalist on the front, but on the back you see the incredible train and see-through lace. It's a dress that says, Hello! I am on Instagram!"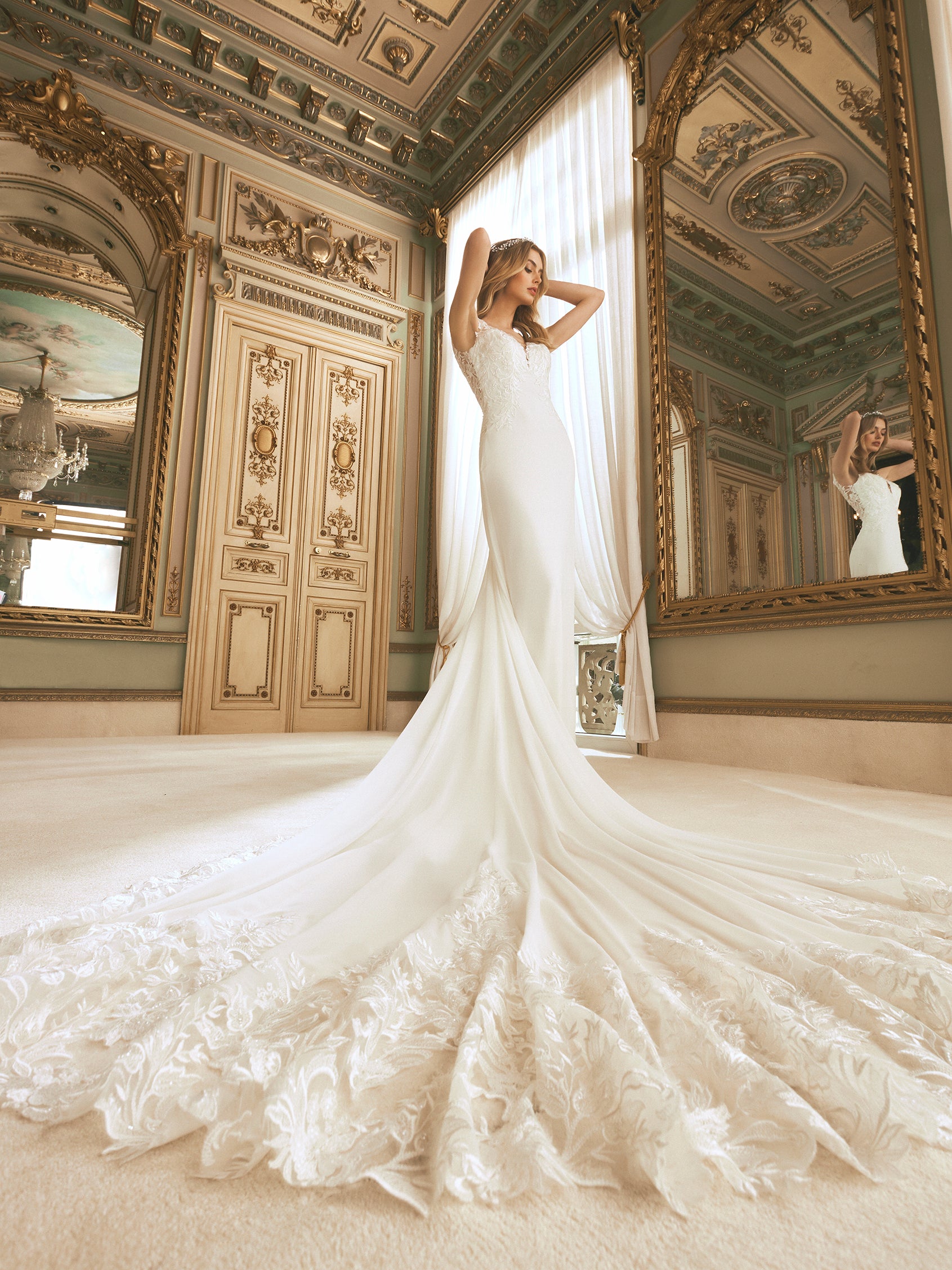 ELENAOR. "To me, this style is the quintessence of the collection. It has a beautiful neckline made of romantic, pleated organza, and a huge, big ballroom skirt. Wearing this dress you will feel like a princess!"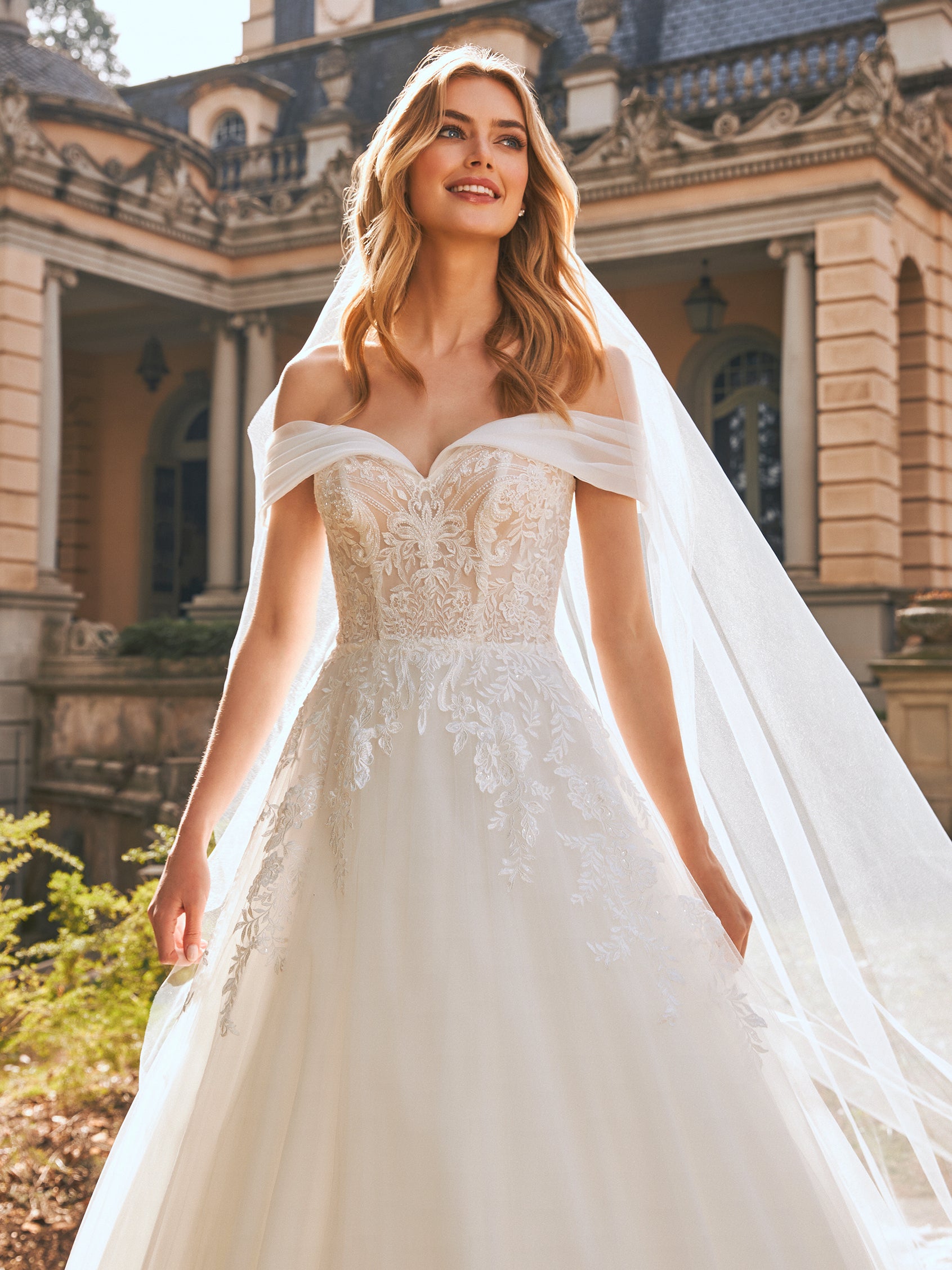 St. Patrick Studio. 'Mirror, Mirror'.
For Studio, the St. Patrick haute couture line, the team was inspired by "Mirror, Mirror", the luscious, highly stylized version of Snow White. "The Studio line is all about sophisticated designs, couture-edged cuts, and lots of pearls, silver and beading," explains Laura. "I have created a very fairytale mood in the collection with glittering new fabrics, new silhouettes, and sparkling, magical effects."
'Mirror, Mirror' Designer's Picks

CHANDLER. "I fell in love with the fabric – it's a modern glitter tulle that is so unique! We added puffed sleeves for a very modern look that is also extremely romantic."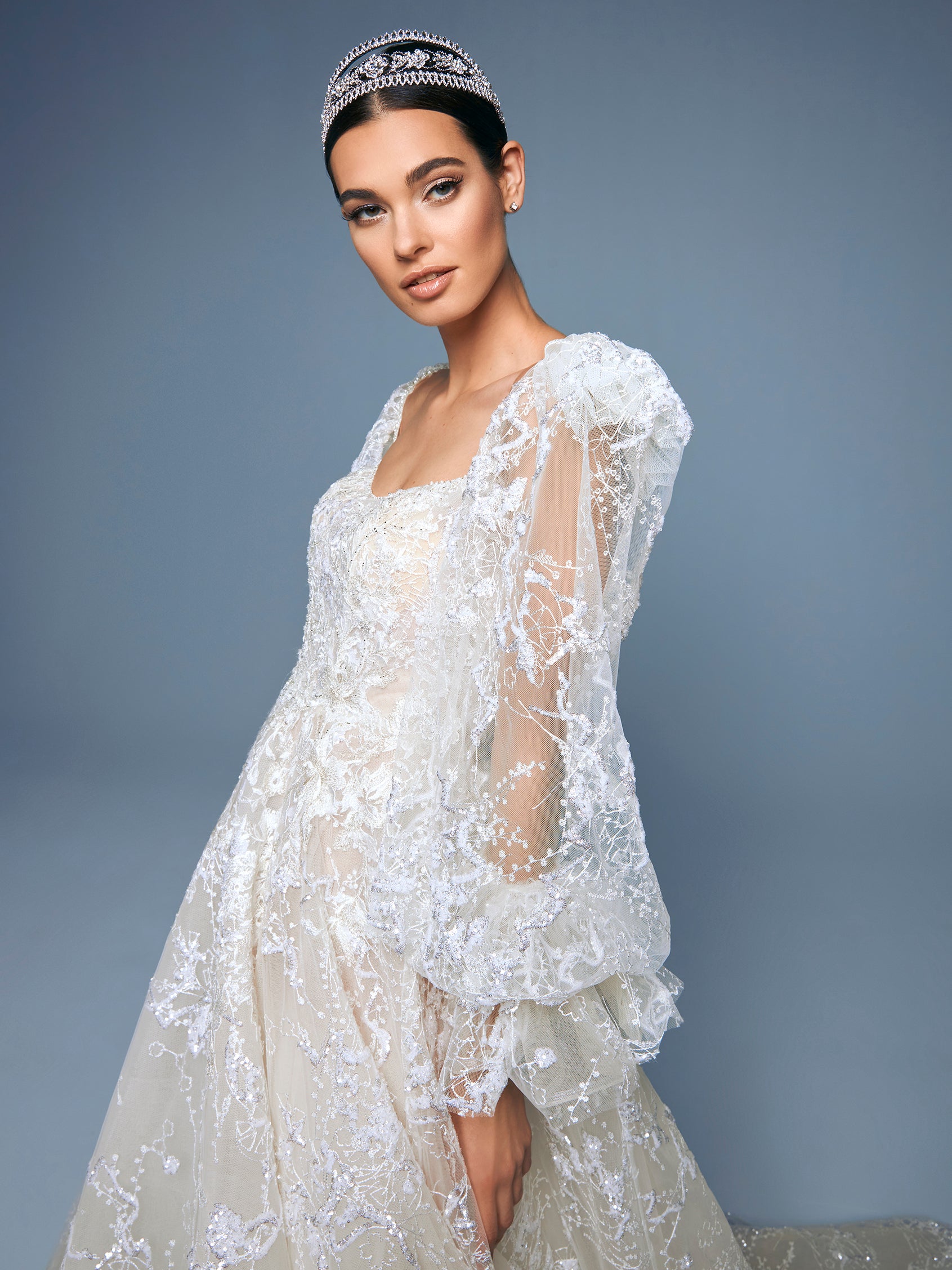 LAMBERT. "This dress is even more romantic. It is a princess gown, with laser-cut ruffles, and a very modern glitter effect. The bodice breathes femininity."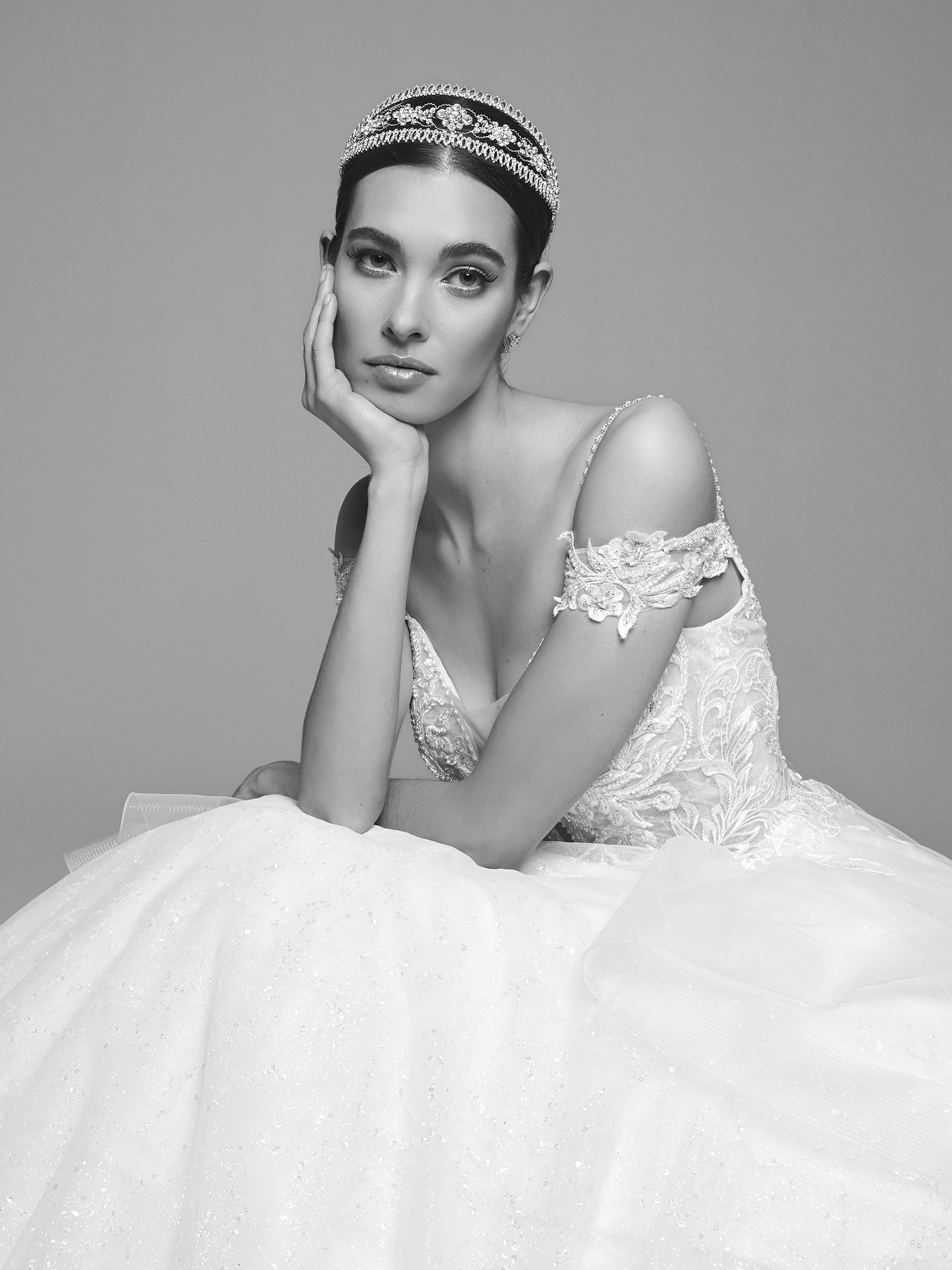 EIKE. "This dress is my favorite – it just defines couture! For a bit of fun, we incorporated shades of blue across the collection. This one has a tonal mixture throughout its edge-cut ruffles."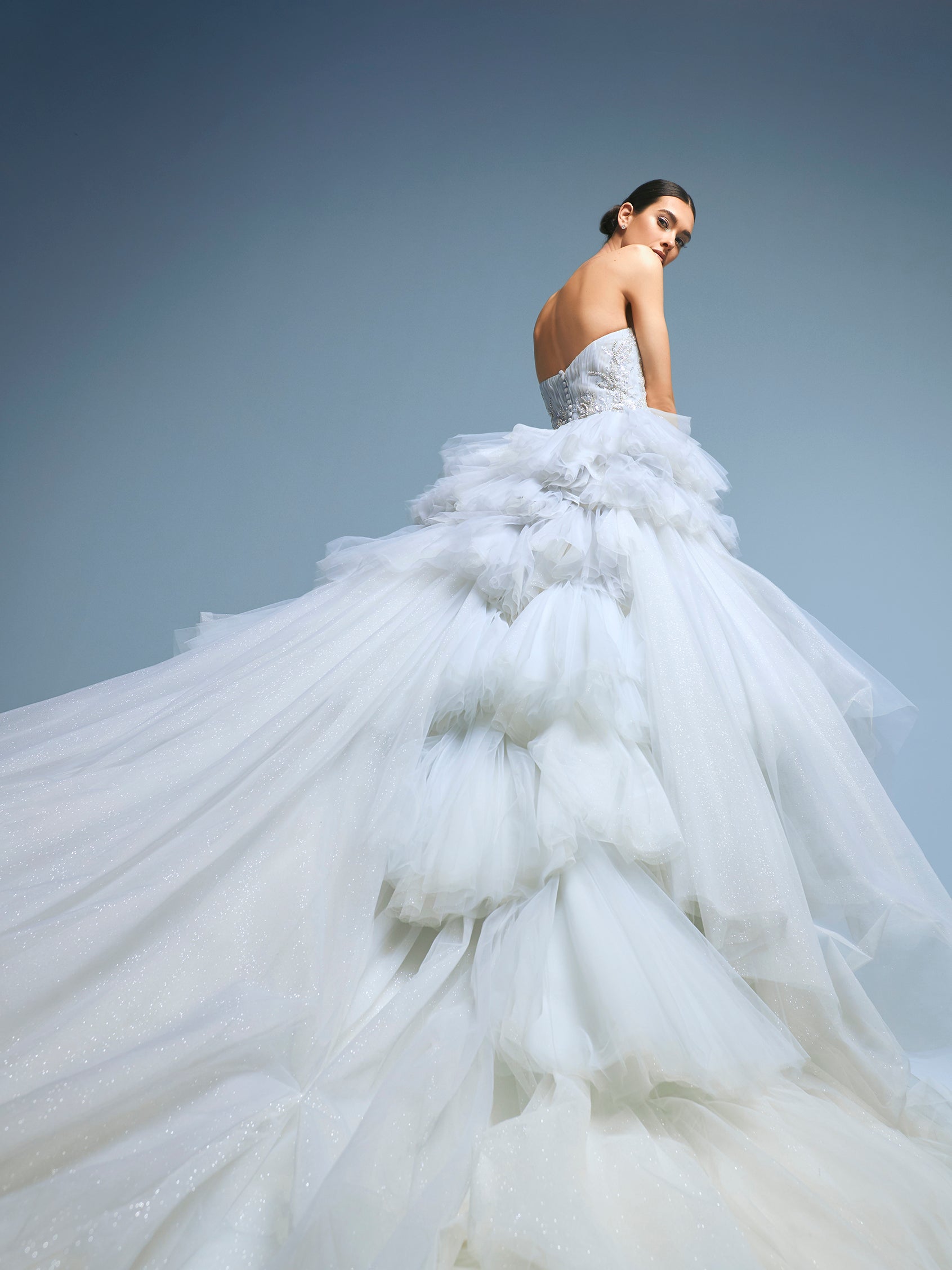 St. Patrick La Sposa 'Once Upon A Dream'
Inspired by the latest version of 'Sleeping Beauty' starring Elle Fanning, Laura created a dreamy collection for La Sposa. Rich layers of lace, applique and flowers create stunning depth and texture on fresh takes of classic silhouettes. "As a designer, creating blooming effects on a dress is my favorite thing to do," adds Laura.
New Collection Designer's Picks

PURNELL "This is a very delicate dress, soft sheer, transparent with 3D effects and lace over lace layering. It has long bishop sleeves that are transparent and also a bit cheeky."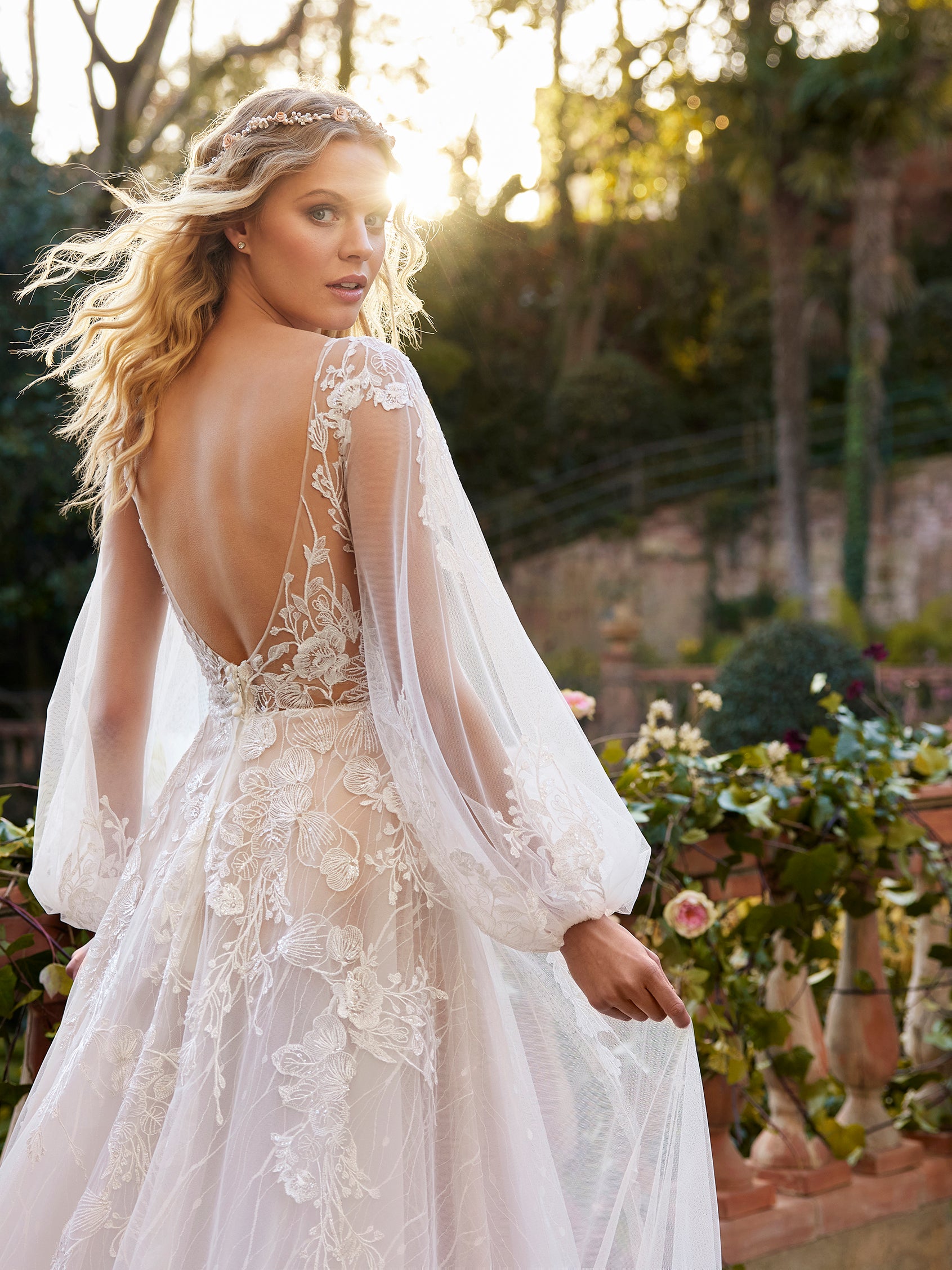 LESLEY "Lesley is very representative of this collection. It's a pink princess dress with a cascade of flowers. I designed it with a very slim line bodice that makes you feel very glamorous. I love the blooming all over effect."
Create your own happy ever after and see the rest of the divine wedding dresses from the new House of St. Patrick, St. Patrick La Sposa, and St. Patrick Studio collections.