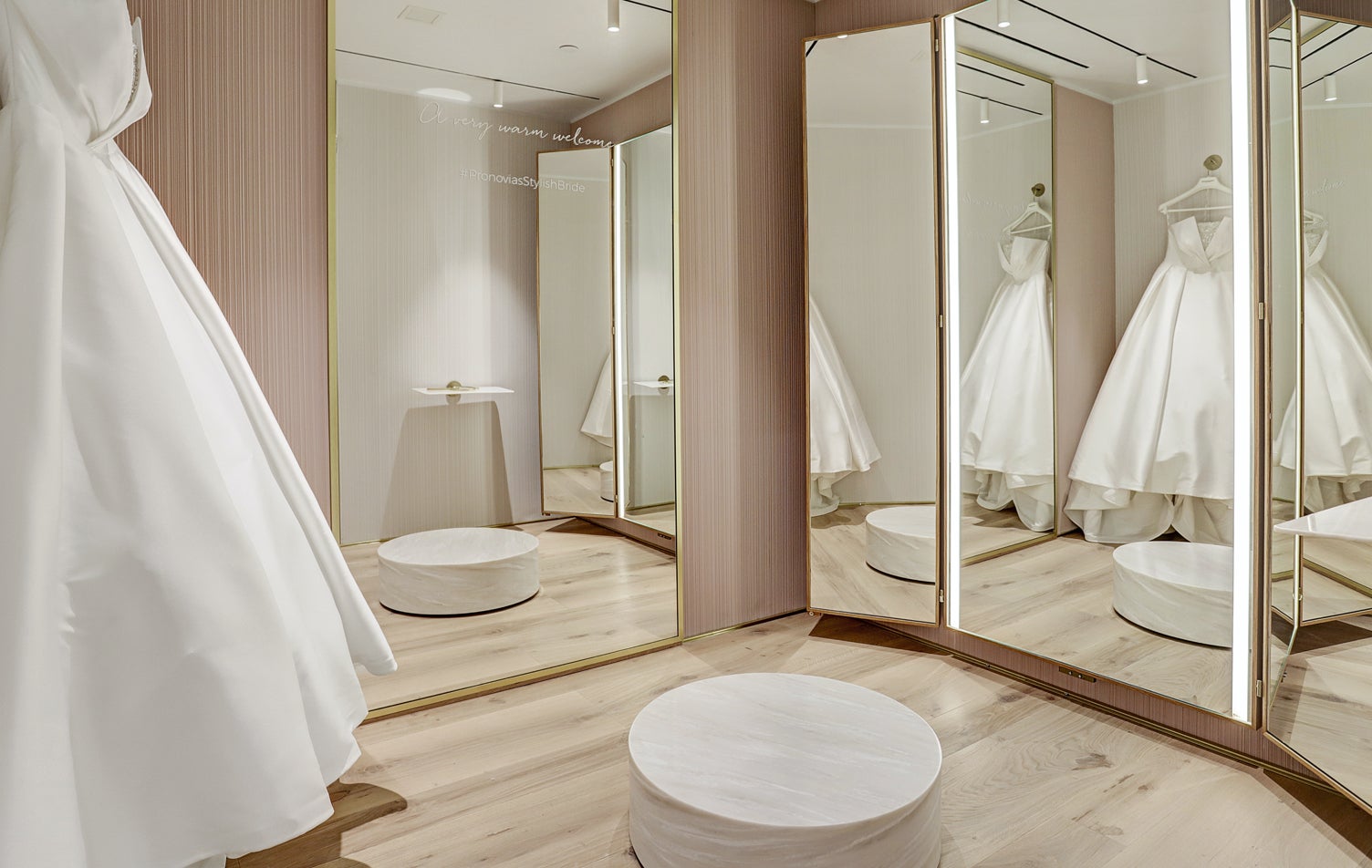 The Journey To Your Dream Dress Begins!
The day has arrived! Your first wedding dress appointment marks the beginning of a journey that will lead you to your dream dress.
But like all journeys, it pays to be prepared.
With this in mind, we have prepared a wedding dress appointment checklist to help you off to a flying start!
Who should I bring?
Check ahead with your bridal store on how many guests you can bring along to your wedding dress appointment. Given the current situation, numbers are often limited, so rely on technology (Zoom, Whatsapp etc.) to invite more people virtually on your smart phone.
We suggest bringing people you trust and are in-tune with your personal style, be it friends or family members. Entrust one of them to take a video as you try on each dress – the surest way to know if it looks wonderful from all angles.
What about accessories?
Many brides leave choosing their veil and accessories to last. But certainly if you have 'something borrowed', or an accessory tucked away in your trousseau you wish to wear on your big day, bring it along, especially if it's a veil or necklace that calls for a certain type of neckline.
And wedding shoes?
The same rule applies to shoes. Hemlines are generally adjusted in the first wedding dress fitting, not the first wedding dress appointment. That said, most brides have a preference for the type of heel they will want to wear on their wedding day. Whether this is stilettos or flats, bring a similar pair along to see how they work with the dress.
What Lies Beneath...
These days, many wedding dresses come with in-built shapewear. Having said that, if you feel more confident in shapewear day-to-day, then wear it to your wedding dress appointment over nude colored panties and a bra. Obviously, your will be lashing out on luxe versions for the big day. But unless their style radically changes, you will be able to catch panty lines and bra straps at this early stage.
Have A Budget In Mind
While this may sound like a no-brainer, having a clear budget in mind before your first wedding dress appointment will save a lot of time. Wedding dress prices vary widely, so having a price range will narrow your choices. Figure in some wiggle room of course, but if you have previously discussed a price point with your fiancé and/or family then stick to it. Most wedding dress stores offer payment plans, and you will be surprised just how many gorgeous dresses are available for all budgets.
Most Importantly, Make a Wish List...
Whether you have your heart set on a romantic princess dress or a sensual mermaid style, come to your first wedding dress appointment with a wish list of styles and looks, either in Pinterest or a good old fashioned scrap book. This will save time for you, your wedding consultant and your guests, and bring you closer to finding your dream dress from the get go.
Top Tip: Start your wedding dress journey from home. Ask if your wedding dress store offers virtual appointments for you to discuss ideas and preferences with your bridal consultant before you come to your first physical appointment.