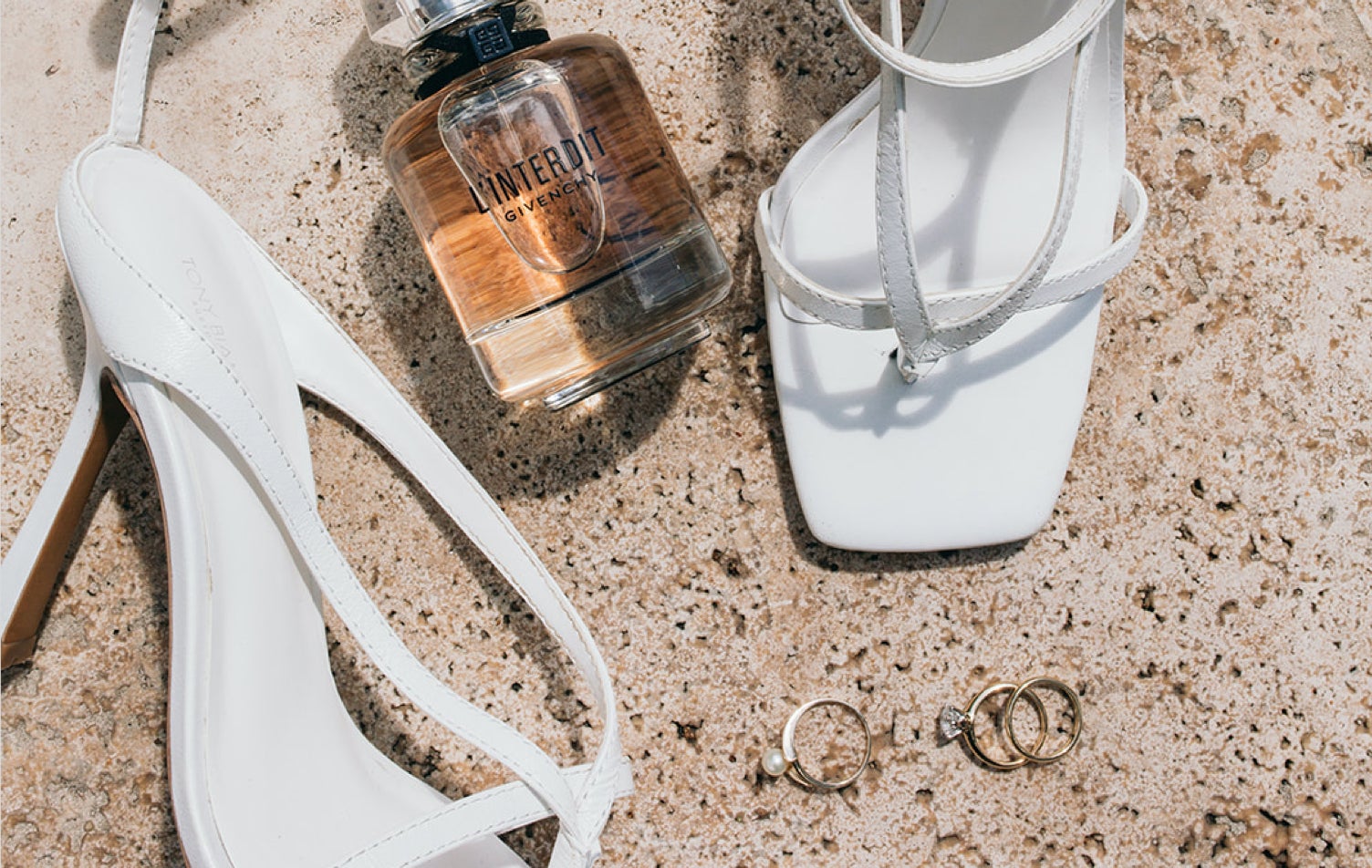 Keep This Wedding Planning Checklist Handy
This wedding planning checklist sums up all the important to-dos.
You must be walking on air! Enjoy it while it lasts, because there is plenty to be done before your big day arrives. Keep this wedding planning checklist handy for top tips on when to book the venue, to how to start searching for your wedding dress.
Wedding Planning Checklist #1
Let The World Know
There are so many ways to announce your engagement in the age of communication. Engagement notices in local newspapers are the traditional means, and have charmingly never gone out of style. For social media users, ask a friend or professional photographer to take a portrait of you both and publish it with a happy message. Just be prepared to a rush of comments and questions, which you will need to answer! Creating a spreadsheet at this point, for future wedding guest contacts and wedding gift enquires, is a good way to keep information in one place.
Wedding Planning Checklist #2
Look After Your Ring (and your hands)
It might sound obvious, but making sure your ring is the correct fit is so important, even if it means leaving it at the jeweler for a week or two. Before you do, make sure it's insured. You maybe able to add it to your house insurance, just check it covers situations that are away from your home, like accidently leaving it in the bathroom of a hotel. And do treat yourself to a fabulous manicure and some luxurious hand lotion! You will want to show off that ring to its best advantage.
Wedding Planning Checklist #3
Start Looking At Venues
All wedding planners agree: it's never too early to book your venue, Whether you have a villa with a rose garden or a traditional reception hall in mind, so do many other brides, and the best venues tend to book up well in advance. Once you have the venue booked and date set, it creates a domino effect for the rest of your wedding preparations, from catering to guest numbers, even the type of wedding dress you choose.
Wedding Planning Checklist #4
Start The Search For Your Dream Dress!
You wedding dress is a once-in-a-lifetime decision. Sound daunting? It shouldn't be! It's also an incredibly exciting time where you can fully express yourself. Start by getting creative with a Pinterest board to keep all your inspiration in one place. Once you have a wish list, make an appointment with a bridal consultant at a store that offers this service; she will help you narrow down you choices before your first visit to the store. Most brides need 2-3 fittings before their wedding dress is perfect, so factor in this as well. In short, estimate about 6 months for the entire wedding dress journey.
Wedding Planning Checklist #5
Be Super Organized.
We don't mean you suddenly have to turn into Marie Kondo, but keeping correspondence, contacts, quotes and everything else organized now will save panic later. Google spreadsheets, which are shareable, are a great way of doing this. You might also want to consider starting a wedding website with an easy-to-use template from platforms such as WIX or Squarespace; a great way to let friends and family know how the preparations are going – and shout out for help and suggestions if you need to!